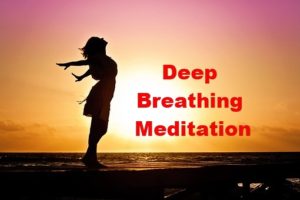 CANCELLED *** CANCELLED *** CANCELLED Vanuatu Retreat: Stress Less and Live Best with Kia Ora Tai Chi and Qigong
Cancelled for Sunday 10 – Saturday 16 May 2020
Where: Paradise Cove Resort, Vanuatu
If you are tired of feeling stressed and overwhelmed, or sick of being tired, or if you want to sample the health benefits that tai chi and qigong can offer, then this retreat is for you.
You can discover the secrets of reducing stress by joining me, (Jocelyn Watkin), for seven days/six nights in the tropical paradise of Vanuatu. You'll learn easy and flowing tai chi and qigong to help you to:
breathe your way to better health
calm your mind to relieve anxiety and worry
tap into the Chinese Five Elements to get even more amazing health benefits from your qigong and tai chi.
understand the techniques and skills that really work for you, which you can use to manage the 'overwhelm' and stress long-term, once you return home.
There'll be plenty of "you time" to re-discover your inner paradise, too. Visualise this… after a short 3-hour flight from New Zealand you could be:
soaking up the sun on the powdery white sands
bathing or snorkelling in the turquoise waters of the lagoon
lolling in a shaded hammock, swaying in the fragrant island breeze that gently sighs through the palm trees
And, that's just the arrival day!  You can do more of this on each of the seven days. Imagine your first full day:
Wake up to a tropical continental breakfast with yummy cereals, toasted breads, melt-in-your-mouth croissants, fresh juices and a platter of delicious tropical fruits. (Vegetarian, vegan, gluten free or lactose free diets can be catered for)
After breakfast, relax and enjoy health-giving, stress-busting tai chi and qigong in a shady, thatched beach fare. You'll be with a small group of other learners and led by a fully-qualified instructor. Yep, that's me (Jocelyn Watkin)
The afternoon is free to:

Explore the island.
Chill out in the on-site swimming pool or the lagoon with its private coral beach.
Check out the fantastic snorkelling by wading into the soothing lagoon waters. Or, maybe you'll want to take an exhilarating leap from the jetty?
Take a relaxing zzzz in your own deluxe villa with its delightful mix of Melanesian architecture and European style. Each villa is set in a lush tropical garden and there are just 10 villas in total to ensure peace and quiet.
Lounge with a good book under the palm trees while gently swaying in a hammock.

Late afternoon, you can saunter into the on-site bar and restaurant (The Nakamal) for a cool drink of deliciousness and lazily watch the sun go down.
You can choose to be on your own or in the company of like-minded others for the afternoons and evenings.
Delectable and scrumptious lunches, dinners and snacks can be purchased at the on-site Nakamal. Or, you can choose to prepare and cook your own meals in your own villa's kitchenette, if you wish. (Please bring or buy your own ingredients).
After gazing at  sunsets and later millions of stars twinkling overhead, you can amble back to your comfy, private villa and sink into a blissful sleep, lulled by the soft whisper of the lagoon waters.
Sounds divine! Tell me more
This retreat is for you if you are any of the following:
Working or retired.
Are sick of feeling overwhelmed, exhausted or at the end of your tether and want something to help that really works for you.
Curious about the stress relief and other health benefits of tai chi and qigong and want to sample these for yourself.
The Stress Less, Live Best Retreat is ideal for beginners as well as tai chi and/or qigong students who want to grow and develop their knowledge.
You need to be aged 18+ to participate.
What's happening, when and where?
Sunday 10 May – Saturday 16 May 2020 (inclusive), at Vanuatu.
7 glorious days/6 nights at the intimate Paradise Cove Resort, which has just five 1-bedroom and five 2-bedroom villas.
4 sessions of health-giving qigong and tai chi in the mornings with a qualified instructor. Each session will be for 3 hours and numbers will be limited to a maximum of 14 participants.
Kia Ora Tai Chi has booked all of the accommodation villas so you'll be in the company of like-minded others.
All of this is only a 3-hour flight from Auckland to Port Vila, Vanuatu.
 Prices (all in $NZ)
1-bedroom villa: $2,900 per person, share twin.
1-bedroom villa, single occupancy: $2,900 + $390 = $3,290
2-bedroom villa: $3,290 per person, share twin
2-bedroom villa, single occupancy: $3,290 + $390 = $3,680
 What is included in the price?
1 economy return airfare from Auckland to Port Vila, Vanuatu.
Transfers to/from Paradise Cove Resort from/to Bauerfield International Airport, Port Vila, if travelling at the same time as everyone else in the tai chi group.
6 nights' accommodation in a luxurious villa at Paradise Cove Resort.
6 luscious, tropical breakfasts at Paradise Cove Resort.
Four 3-hour group sessions of in-depth tai chi and qigong with a focus on how to reduce stress and live best. Small group (maximum of 14 participants).
Snorkelling gear, reef shoes, kayaks and stand-up paddle boards.
Mountain bikes to explore the area.
Wi-Fi in the restaurant area at Paradise Cove Resort.
What is NOT included in the price?
All meals (other than breakfast at Paradise Cove Resort)
Note: Paradise Cove has a bar and restaurant on site (The Nakamal) where you can buy your own delicious lunches, dinners, snacks and drinks. The chefs aim for the best blend of Melanesian and Mediterranean cuisine. They can provide special dietary meals, such as vegetarian, vegan, gluten free or lactose free. Should you want to prepare your own meals, you can bring your own ingredients or buy locally as there is a kitchenette in your villa. This has tea/coffee facilities, fridge, freezer, gas stove and a microwave.
Sunset drinks and all alcohol.
All other drinks (other than the juice that is served with breakfast)
Any additional activities and tours while in Vanuatu, including a possible group outing on Wednesday 13 May.
Personal travel insurance (compulsory)
Any Visitor Visa fees that apply:
If you travelling on a NZ, UK, EU or Australian passport (there are many other countries, too) then you don't need a Visa for up to 30 days in Vanuatu. Check this list to find out whether citizens from your own country need a Visa.
 If you can't see your own country in the above link or are not sure, then check this link for a list of countries whose citizens will require a Visitor Visa for Vanuatu:

All personal items, such as laundry, souvenirs and shopping, etc
I'm all good with that. I want to RSVP.
What is Vanuatu like? Vanuatu is a string of island pearls glistening in the South Pacific. It is just over three hours flying from Auckland but years away from the stress of everyday life. The name Vanuatu means "Our Land Forever" in many of the local Melanesian languages. The capital, largest city and commercial centre is Port Vila, which is on the island of Éfaté.
What sort of paradise will we be staying at? Paradise Cove Resort is a lush tropical paradise on the South shore of Mele Bay, which is about 15 minutes drive from Port Vila. Your accommodation will be a self-contained, gloriously-private villa. The beach and fringing reef at the resort has a rich variety of marine life. This means fantastic snorkelling straight from the beach or off the jetty. The resort also has a swimming pool.
Weather in Vanuatu: In May, the temperatures are balmy and range from 21 to 26°C, which will be a welcome relief from the rain and cold of wintry New Zealand. Should you need it, the villas have air conditioning in the bedrooms and a ceiling fan in main part of the villa.
Flights to/from Vanuatu: At this stage, only Air Vanuatu flies direct from Auckland to Port Vila. These are the flights we'll be on:
Sunday 10 May: Leaving Auckland International Airport at 11.35am, arriving at Bauerfield International Airport, Port Vila, at 14.10
Saturday 16 May: Leaving Bauerfield International Airport (Port Vila) at 12.50pm, arriving Auckland International Airport at 16.55
Vanuatu sounds 'vantastic'!  I'm ready to go.
More about the qigong and tai chi sessions on Vanuatu
According to traditional Chinese medicine (TCM), everything in the universe is made by five elements: earth, metal, water, wood and fire. You will learn the 5-Element Qigong at this retreat. It appears simple but it is a powerful exercise and breathing programme that is especially effective improving health and managing stress.
"Qi" (pronounced 'chee') is the life energy inside a person that circulates throughout the body to provide inner strength and maintain good health. The word can also mean "life force", "breath" or "oxygen".  According to TCM, the stronger qi you have, the healthier and stronger you are.
"Gong" translates as "method", "skill of" or "exercise". Qigong is a skilled exercise which will help you to get more oxygen and life energy. It is based on the concept of balance and harmony and is especially beneficial for health, breathing and mental relaxation.
At the retreat, you will also learn a unique tai chi set of movements that are designed to relax, refresh and revitalise you.
The Chinese characters for the words 'tai chi' (or taiji) translate as 'supreme ultimate' exercise.  Often described as "moving meditation", tai chi is an ancient Chinese martial art that combines mental focus with deliberate and relaxed movements that are gentle on your joints.
The linked postures and steps of tai chi, along with deep breathing, are designed to improve your overall health, balance and fitness and can strengthen leg and core muscles.
Qigong and tai chi are natural exercises that are in harmony with nature. They are good for your body as well as your mind, and are helpful at reducing stress. There are no pills, no jabs and we don't tell you what you can or can't eat or drink.
This is what you'll learn at the Stress Less and Live Best Retreat:
5-Element Qigong, which is easy-to-learn and is especially effective for improving health and managing stress.
A proven Tai Chi for Health programme to help you learn how to relax, feel refreshed and revitalised.
How to breathe your way to better health.
How to calm your mind to relieve anxiety and worry.
How to use qigong and tai chi to reduce stress and live best once your return home.
 I need to Stress Less and Live Best.  Count me in.
About the retreat leader and instructor: Jocelyn Watkin is a fully qualified premier instructor for the Tai Chi for Health Institute.
She has organised and taught three tai chi and qigong weekend retreats in New Zealand in 2017, 2018 and 2019. She was the tour organiser/leader for two tai chi overseas trips from New Zealand to Vietnam (2012) and China (2015).
She is the founder, director and No.1 instructor of Kia Ora Tai Chi. She has trained in martial arts for over 21 years and has focussed solely on tai chi  and qigong since 2003 (Yang and Sun-styles of tai chi).
Jocelyn invites you to join her in paradise to learn specially-designed, stress-busting tai chi and qigong to help you to live calmer, stronger and healthier.
To find out more or to sign up for the Stress Less, Live Best Retreat in Vanuatu, please text Jocelyn: 0274939851. Or, you can use the contact form on the Kia Ora Tai Chi website: https://www.kiaorataichi.nz/contact-us/.
"To be comfortable in the cold, keep moving; to be comfortable in the heat, hold still; to be comfortable in the world, stay calm and clear."
(Extract from Chapter 34 of the "Dao de Jing" by Laozi (aka: "Tao te Ching" by Lao Tzu). Translated by Ursula K Le Guin.)