Free summer tai chi and qigong in Cornwall Park is scheduled for mid-January 2024 to March 2024 (More details to follow)
Details of the sessions in January – March 2023:
Free tai chi and qigong sessions with Jocelyn Watkin and/or another instructor from Kia Ora Tai Chi will be held (weather dependent) in Cornwall Park every Sunday morning, 9am, and Tuesday evening, 6pm. Starting on Sunday 15 January and finishing on Tuesday 28 March 2023.
These sessions are free for anyone and suitable for all ages and abilities. Beginners are very welcome.
Dates and times:
Starting Sunday 15 January 2023, 9 – 9.45am and every Sunday morning until the end of March (weather permitting)
Starting Tuesday 17 January 2023, 6 – 6.45pm and every Tuesday evening until the end of March (weather permitting).
Location in the park: Under the trees on the left-hand-side and about half-way up Pohutukawa Drive (if you're coming into the park from Greenlane Road West).
If it is raining or stormy, the cancellation notice will be placed on the Kia Ora Tai Chi facebook page: https://www.facebook.com/kiaorataichi/  Or, you can text me if you're not sure whether we're going ahead: 027 493 9851
As well as my tai chi and qigong sessions, there are lots of other free activities in the park. Check out my SpinPoi session in the park on Saturday 18 February, 2023. Find out more in this link:  https://cornwallpark.co.nz/uploads/logos/Summer-Events-2002-2023-Web.pdf
I can't wait to see my tai chi friends from previous years and to meet anyone new, who would love to try tai chi this summer.
Curious about tai chi and qigong? Find out more here:  https://www.kiaorataichi.nz/tai-chi/
————————————————————————————————————————-
Free tai chi lessons at Turuki Healthcare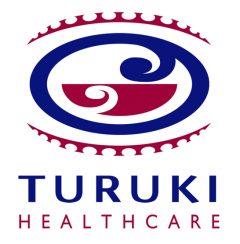 When: A restart date for 2023 is still to be advised. Once the classes have restarted they are expected to be held every Thursday morning, 10 – 10.45am. Pleas arrive from 9.50am onwards.
Where: Turuki Healthcare, 2/32 Canning Crescent, Mangere, Auckland 2200. Refer to map
No RSVP required: Just come along. (No need to RSVP.) Ideal for beginners, all ages and abilities. You don't need to be a patient of Turuki. Everyone is welcome. Please note: a restart date for 2022 is still to be advised.
What to wear: Loose, comfortable clothing and flat shoes. Please bring a water bottle.
Got questions? Text or phone Jocelyn on 027 493 9851 or get in touch with our Contact Form
---