Cancellation: Park Life event in Cornwall Park on Sunday 29 March. (This includes the cancellation of the four free tai chi sessions.)
Due to recent Government initiatives to contain the coronavirus (COVID-19), one of which is cancelling large scale public events and with everyone's health and safety as utmost priority, the Cornwall Park Trust Board have regrettably cancelled the Park Life event on Sunday 29 March 2020..
We know many of you were looking forward to the day, but please know that the decision wasn't made lightly and with everyone's best interests in mind. Thank you for your understanding and we will keep you informed of the status of future events.
————————————————————————————————————————-
On hold until after the lock down: Free Kia Ora Tai Chi at Turuki Healthcare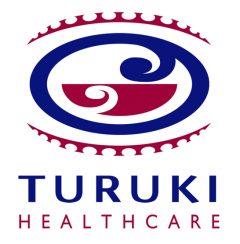 When: Every Thursday morning, 10 – 10.45am, arrive from 9.50am onwards
Where: Turuki Healthcare, 2/32 Canning Crescent, Mangere, Auckland 2200. Refer to map
RSVP: Just come along. (No need to RSVP.) Ideal for beginners. All ages are welcome
What to wear: Loose, comfortable clothing and flat shoes. Please bring a water bottle.
Got questions? Text or phone Jocelyn on 027 493 9851 or get in touch with our Contact Form
---
Cancellation: World Tai Chi & Qigong Day (WTCQD) in Cornwall Park on Saturday 18 April 2020 
This even has been cancelled due to the lockdown across all of New Zealand from 26 March to 23 April 2020.
There is a possibility that we'll reschedule for Saturday 30 May, but this will be reviewed after 23 April.
In the meantime, check out last year's WTCQD in Cornwall Park with this wonderful video, which includes videography using a drone. Pretty cool.
We can all dream of doing tai chi together again in Cornwall Park next summer. Caroline, who visited New Zealand from Scotland in January 2020 and was new to tai chi, attended the free summer tai chi sessions in the park: "Thank you so much for your lovely tai chi classes. The feeling I get is of empowerment and understanding of how we can use our body to help in our daily life. This has been a wonderful opportunity – it has made my time here special."
.