Jocelyn Watkin is the founder of Kia Ora Tai Chi. She teaches the flow arts of SpinPoi, tai chi for well-being, qigong and traditional taiji (tai chi) to help you to:
improve your health and well-being
reduce stress and anxiety
improve your balance
get fitter without puffing
boost your immunity, and
live stronger for longer.
What is SpinPoi? It is a fun and scientifically-proven way to keep your mind and body happy: https://spinpoi.com/
SpinPoi is ideal for all ages and abilities. Sessions involve swinging, twirling and spinning along to music with easy-to-learn poi movements. It is a fun exercise, which will boost fitness, strength, balance and well-being.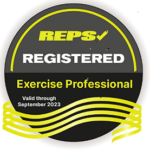 Professional memberships:
Jocelyn is a certified SpinPoi instructor and also a group exercise (with own choreography) contractor / member of the New Zealand Register of Exercise Professionals (REPs).
She has specialist skills in teaching adults and young people who are blind or have low-vision, including at the Homai campus of Blind, Low Vision Education Network NZ (BLENNZ) and James Cook High School in Manurewa.
Jocelyn has taught SpinPoi at Te Matariki Clendon Community Centre and to the "Never-2-Old" seniors group at the Pulman Recreation Centre. She has also collaborated with organisations such as Cornwall Park and ReCreators on joint zero-waste SpinPoi events that are fun and family-friendly. (Refer to the video below)
Please contact Jocelyn on 027 493 9851 or use the Contact Form to enquire about SpinPoi classes in your area. She can provide a limited number of poi for participants to use.
More info: