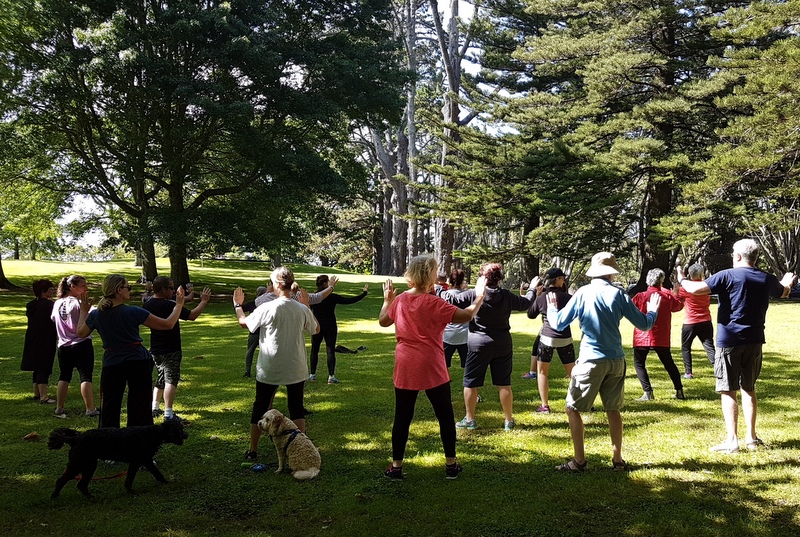 This is a post from January 2020.
When: Sunday mornings, 9 – 9.45am, starting on Sunday 5 January 2020 and every Sunday morning in January and February (weather permitting).
When: Tuesday evenings, 6 – 6.45pm, starting on Tuesday 7 January 2020 and every Tuesday evening in January and February (weather permitting)
Where: Pohutukawa Drive in Cornwall Park, Auckland 1051. Refer to map: Tai chi will be under the trees to the left of Pohutukawa Drive, about half-way up this road (when entering Cornwall Park from Greenlane Road West). Look for the signs and your instructors in red Kia Ora Tai Chi shirts.  Details on how to get to Cornwall Park
What to wear: Loose, comfortable clothing, sun hat, sun block and flat shoes. Please bring insect repellent and a drink bottle of water.
Ideal for beginners. All ages welcome. Just come along. No need to RSVP.
What happens if it is wet? The cancellation notice will be posted on the Kia Ora Tai Chi facebook page.  https://www.facebook.com/kiaorataichi/ Or you can ask Jocelyn by text on 027 493 9851.