Note: This event has now passed.
Celebrate World Tai Chi & Qi Gong Day on Saturday 28 April, 2018, in Wattle Downs, Manurewa, Auckland. FREE, fun and family-friendly. If you've ever wanted to give tai chi a go, then this event is for you. All welcome.
What to expect: We will begin with a sequence of easy, flowing, warm-up exercises which are low impact and gentle on your joints. Then, the tai chi instructor, Jocelyn Watkin, will guide you through a Tai Chi for Health form – a series of linked steps, which are performed in a slow, mindful manner and accompanied by deep breathing.
Tai chi is easy, fun and a really great exercise, which is good for your body and helpful at reducing stress. If you are unable to stand or stand for very long, Jocelyn is also qualified to teach seated tai chi, which you can do alongside of everyone.
When: Saturday 28 April 2018, 9.45 – 11am. The tai chi starts promptly at 10am.
Where: Manurewa, Auckland, 2103.
What to wear: Loose, comfortable clothing and flat shoes like sneakers or trainers.
Bring: A bottle of water to drink.
Who is the instructor? Jocelyn Watkin is a premier, board-certified instructor for the Tai Chi for Health Institute. All of Jocelyn's Tai Chi for Health classes are approved with the BIG TICK for the Community Group Strength and Balance Programme.
RSVP: If you wish, just arrive before 10am on Saturday 28 April 2018. However, RSVPs would also be welcome via the Contact Form or you can text Jocelyn on 027 493 9851.
What is tai chi? Tai chi is an ancient Chinese martial art that combines mindfulness with a series of linked postures and steps.
What is World Tai Chi & Qi Gong Day? Each year, on the last Saturday of April, tens of thousands of people come together in many cities across the world to do tai chi at 10am (their own local time). People of any age, ability, gender, sexual orientation, race, ethnicity or religion gather as one for the sole purpose of advancing personal and global health & healing. The event's motto is "One World… One Breath".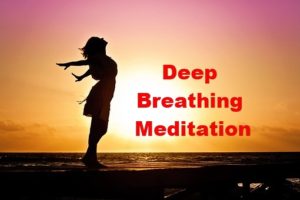 What is Qi Gong? (Qi is pronounced 'chee'): Qi gong breathing is an integrated part of tai chi and is especially beneficial for health and mental relaxation. Qi can mean air (oxygen), life, energy or breath. The word 'gong' means 'way of' or 'skill'. Qi Gong means: way of getting more air, life or energy. The concept of Qi is known in other cultures by different names. Star Wars fans know it as 'The Force'.
Almost anyone can learn tai chi as it is suitable for nearly all adults (of any age) and children. You do not need special shoes, expensive clothing or any fancy equipment. And, you won't get all sweaty or puffed out.  However, if you have a medical condition that may be affected by tai chi please talk to your medical/health professional before taking part in World Tai Chi & Qi Gong Day.
Find out more: