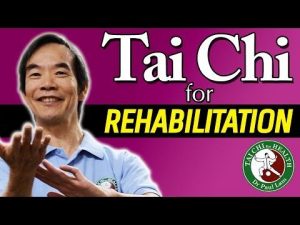 FREE Tai Chi for Rehabilitation (TCR) to help you boost your immunity and reduce stress and anxiety. Dr Paul Lam of the Tai Chi for Health Institute is offering the entire TCR online learning programme free of charge.
Click on this link for Lesson one (just over one hour's duration). We suggest you jump straight to the 48-minute point of the link below to learn the 1st two wonderful steps of TCR. After that, you can watch the rest of the video for juicy and fascinating information from Dr Lam on why and how TCR works. Subsequent lessons in the series will be available in due course.
I (Jocelyn Watkin) am a qualified, board-certified and premier instructor for the Tai Chi for Health Institute. My instructor course for TCR was with Dr Lam himself.
Note: For those of you who have learned TCR from me, you'll see that what I've taught you is slightly different to what Dr Lam shows in the video clips below. That's because the movements have evolved (by Dr Lam himself) from when his TCR video was first filmed. The "Open & Close" is now done three times, each time it is performed. The "Harmonising Yin and Yang" now has an extra twirl of the hands in it. Refer to Lesson 6 (below) for this extra twirl (called an extension).
Free lessons for Tai Chi for Rehabilitation (click on the links below)